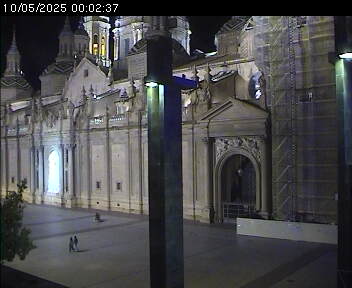 Zaragoza – a city in the north-east of Spain, the capital of the autonomous region of Aragon, Zaragoza province of the same name and the county (Comarca de Zaragoza). Located in the middle reaches of the Ebro, about 200 meters above sea level.
Zaragoza was founded by the Romans 24 BC. e. called Colonia Caesaraugusta (The colony of Emperor Augustus), from which its present name occurred. In the year 380 in Zaragoza held a general synod of the Christian.
The face of Zaragoza was formed over many centuries. The majority of cultural and historical monuments are concentrated in the Old Town of Zaragoza, despite the fact that the city was considerably damaged during the wars of independence in the XIX century.
111