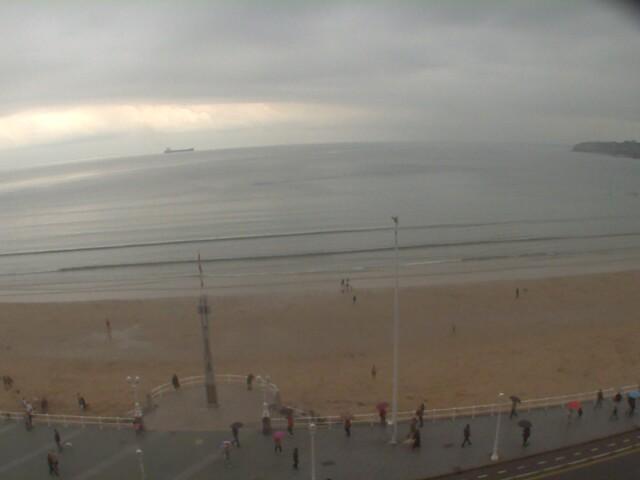 Gijon – a coastal industrial city and a municipality in Asturias, Spain. The port, one of the largest in northern Spain. Population Gijon is about 280 000 inhabitants.
The city is located in the center of Asturias coast, from sea level to an altitude of 513 m (Picu San Martin) and 672 m (Peña de los Cuatro Jueces), bordered on the west by Carreño, in the east with Villaviciosa, and on the south by the Sieur and Llanera.
Part of Gijón Cimadevilla is located on a peninsula that separates the beach of San Lorenzo and the adjacent neighborhoods to the east from the beaches of Poniente and Arbeyal, docks and port on the west. Nearby there are other major Asturian cities – Oviedo and Aviles.
San Lorenzo Beach – is the central beach in Gijon. In winter, a very nice walk in the sand with a dog (pets are allowed on the beach only from November to March). This is the place where our smaller brothers – are perfectly happy where they are introduced to each other, running a race suit. And their owners breathe the sea air, wrapped in a warm jacket from the piercing wind. Winter – it's really quiet, serene place.
111