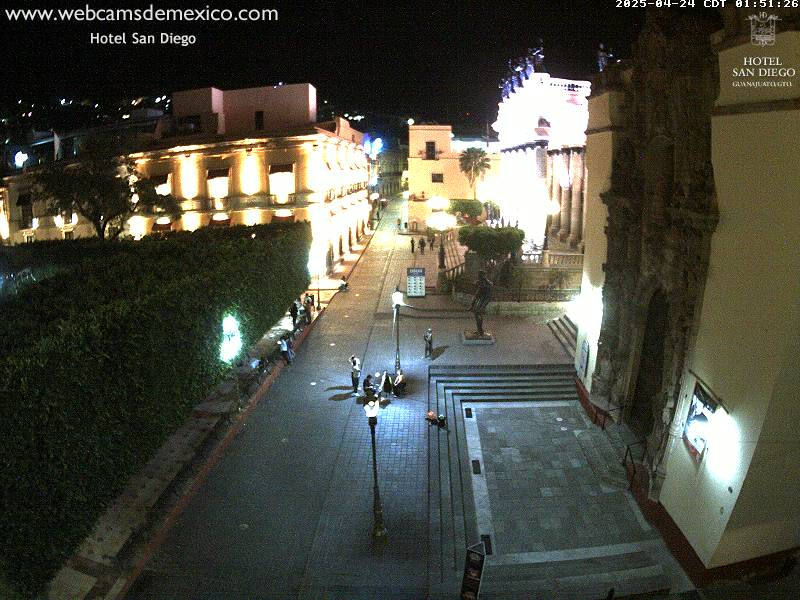 Guanajuato is a city in Central Mexico, located at 171 km from Morelia and 350 km from Mexico city. Population – 153 364 people (2005).
Guanajuato is in a narrow valley, surrounded by hills and low mountain slopes, making the most of the streets are narrow and winding, and partially or completely located in tunnels under the ground.
The historic downtown is filled with colonial mansions, churches and small squares. Residential areas of Guanajuato are a cluster of neat houses, often painted in bright colors, which gives it a special charm.
In 1988, Guanajuato was inscribed on the world heritage list of UNESCO.
111