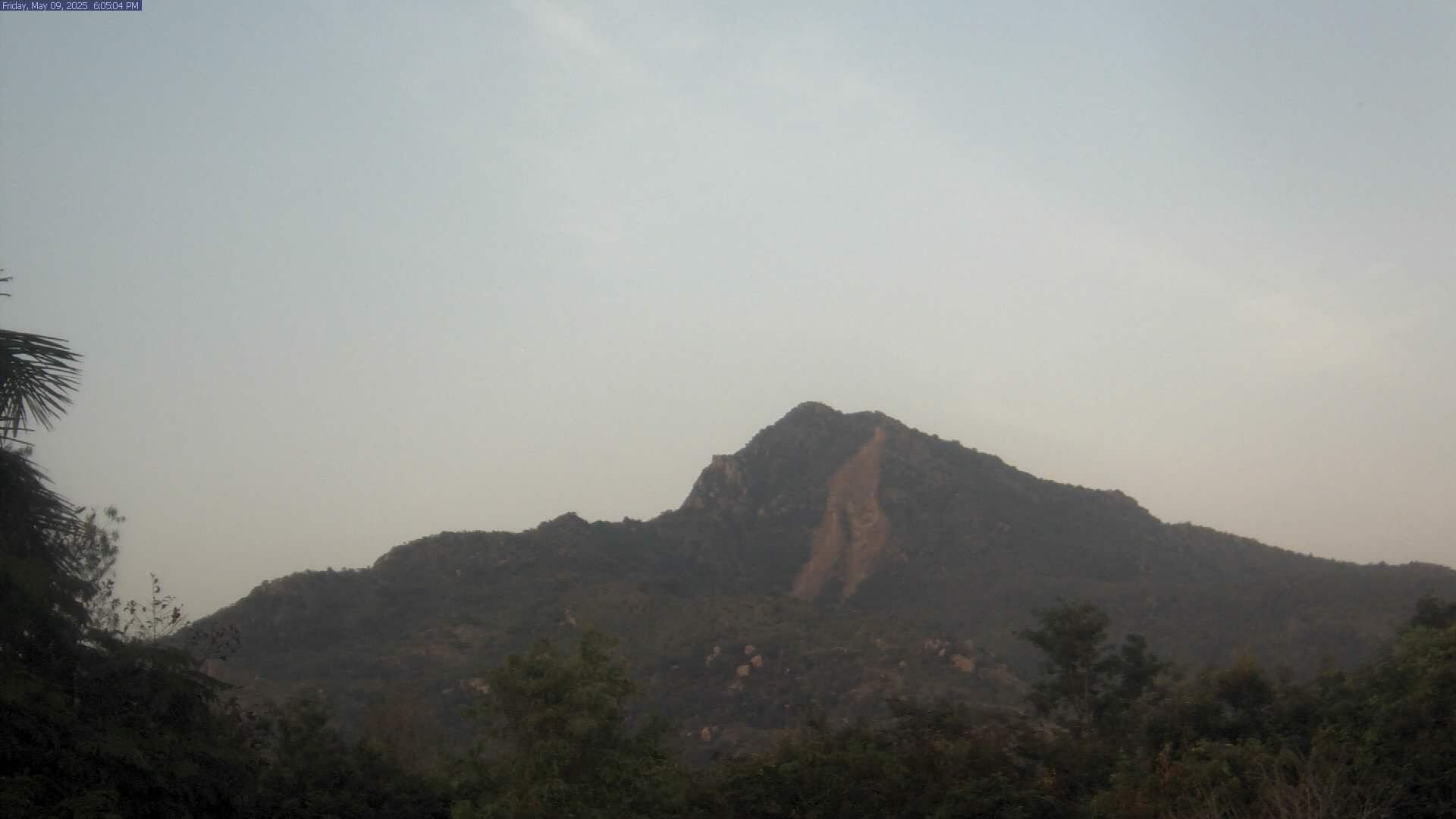 India, Tiruvannamalai, Arunachala Mountain live streaming web cam.
Mount Arunachala is one of the recognized places of power, where people come to feel the presence of God and spiritually renewed. At the foot of the mountain lies the town of Tiruvannamalai, who has long been a place of pilgrimage. On this mountain it is related to many legends and superstitions, and while crawling and climbing on it, even far from Indian beliefs feel the clear impact of this sacred place.
Samu mountain Arunachala hill can be called soon, as its height is only 800 m, but its convenient location allows it to see from a distance of 20 km. And although it does not strike the impressiveness of its size, but a feeling of amazement among tourists and pilgrims in awe. This attitude of the Hindus to the mountain Arunachala is expressed in the title of the mountain, which reflects the reverence and deep faith of the local population in the divine source of the strength of this place.
111