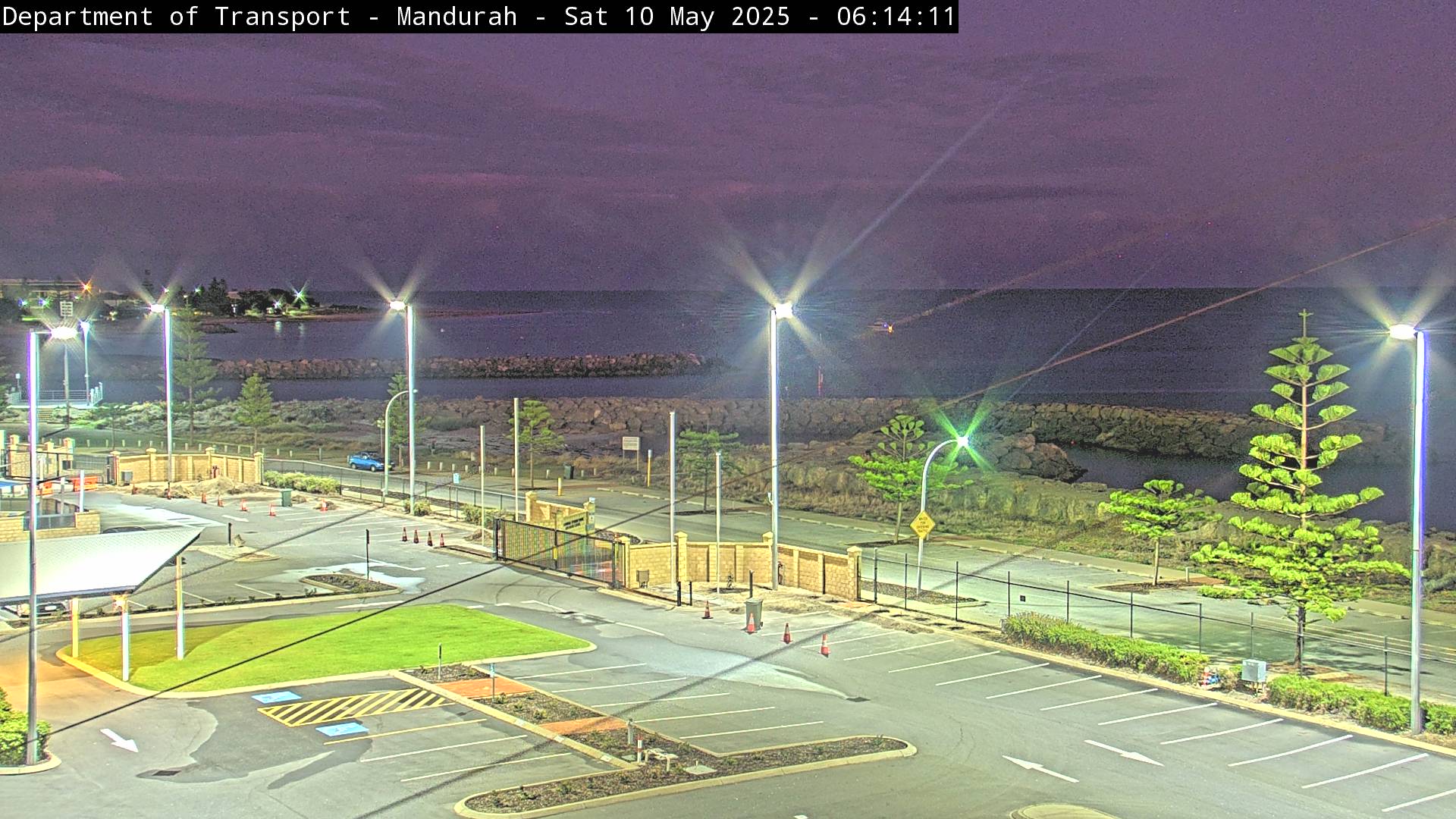 Mandurah (/ˈmændʒərə/ or /ˈmændʒrə/) is the second-largest city in Western Australia, located approximately 72 kilometres (45 mi) south of the state capital, Perth.
The city attracts a large number of tourists, including many international visitors.[citation needed] The city centre foreshore is home to a variety of wildlife including dolphins, pelicans, shags, and an abundance of marine life including the blue manna crab which has become synonymous with the area. The city is also known for its protected waterways, beaches and boating and fishing activitie.
Sharing a similar climate to Perth, Mandurah has a typical Mediterranean climate (Köppen classification Csa) with hot dry summers and mild wet winters. During summer (December to February), the average maximum temperature is 27 °C (80 °F) with an average minimum temperature of 19 °C (66 °F). At its extreme it can get very hot, often having a couple of days exceed 40 °C (104 °F) in the latter half of summer. In winter (June to August), the average maximum temperature is 18 °C (64 °F) with an average minimum temperature of 9 °C (48 °F). Mandurah's proximity to the ocean moderates diurnal temperatures somewhat, with temperatures a few kilometres inland often 4 or 5 degrees warmer during summer days (or cooler during winter nights). Frosts are very rare as a result, but do occur annually around suburbs such as Greenfields. The current weather station opened in 2001 and is situated right on the coastline, causing data recorded to appear warmer during winter nights and cooler in summer days compared to surrounding areas.
111