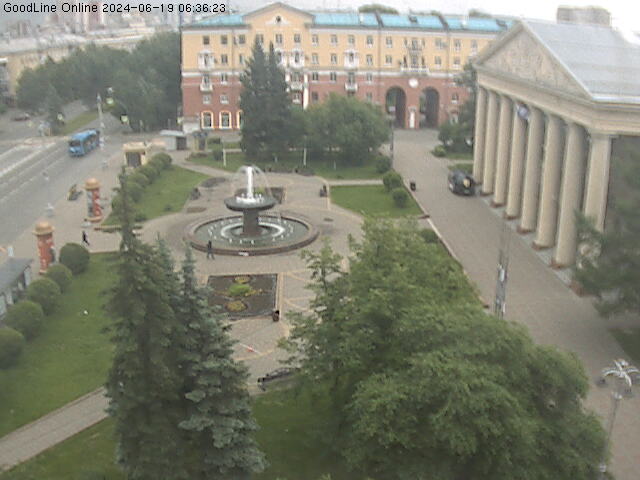 Live video stream of Theatre Square, Kemerovo, Russia.
Kemerovo is the administrative center of the Kemerovo region, the second most populous city and the area in the region after Novokuznetsk. It located in Western Siberia on the right and left banks of the river Tom. The climate is similar to the climate of all cities in Siberia, which implies cold and long winters and short summers. However, no climate does not prevent tourists to rent an apartment for rent in Kemerovo.
Currently Kemerovo – this is one of the largest industrial centers in the east of Russia, a city where energy development and engineering. The city's economy is based on coal and chemical industry.
111